22 Sep

The A-List: What's in your beauty bag?
Found in almost every woman's clutch, handbag or suitcase, the beauty bag holds the most important health and beauty products a woman owns.  Each beauty bag is different, each with different go-to products.
Here are some statement items you'll find in our beauty bags:
 

Billion Dollar Brows Best Sellers Kit
Billion Dollar Brows have all the tools to ensure your brows stay on fleek! The Best Sellers Kit is the ultimate brow kit investment, your brows will literally be transformed by these products.
The kit includes four essential brow products:
Universal Brow Pencil- suited to most skin and hair colours, the pencil never needs sharpening and comes with a spoolie brush for blending and a perfect finish.
Brow Gel- this long-lasting, clear Brow Gel applies with a spoolie brush and keeps those pesky stray eyebrow hairs in place.
Brow Duo Pencil- a highlighter and concealer all in one! This dual-ended pencil is perfect for when you're on the go. The concealer end creates the sharpest brow tail, while the highlighter adds definition and warmth to your brow bone. It comes with a specially designed sharpener so the pencil never goes blunt.
Smudge Brush- this brush works perfectly for blending both Brow Duo Pencil's concealer and highlighter to create a natural eyebrow look.
RRP $70
Available from specialist beauty salons and online at www.billiondollarbrows.co.nz
Bon Tampons
A bare necessity with a twist! Bon Tampons are Certified Organic and completely natural.  Bon Tampons are New Zealand designed and owned, and the most comfortable tampons in the world! Give them a try if you don't believe us
Regular tampons – 16 pack $9.90 each
Buy online at bontampons.co.nz
Blinc
Once we'd discovered Blinc Mascara we swore we'd never go back! Blinc's amazing formula guarantees no smudging; clumping or flaking and even better yet – it's waterproof! No matter what the day brings your lashes will still look thick, full beautifully defined even if you've battled storms, the gym, or one too many gins!
RRP $44.95
Phone 0800 144 562 for your nearest retailer.
Dermalogica Skin

Smoothing Cream
The perfect moisturiser for combination and dry skin! Free of artificial colours and fragrances, this moisturiser has a light formula and is calming on the skin. Perfect for everyday use!
100ml RRP $102
Available in leading department stores and selected pharmacies
Schwarzkopf Extra Care Hair Texturising Spray
You'll have a bounce in your step as well as in your curls with the Schwarzkopf Extra Care Texturising Spray. Perfect for creating natural, voluminous hairstyles or keeping curled hair in check. Achieve that tousled bed hair look, minus the nap.
 RRP $6.49
Available in department stores, pharmacies and supermarkets nationwide
Blush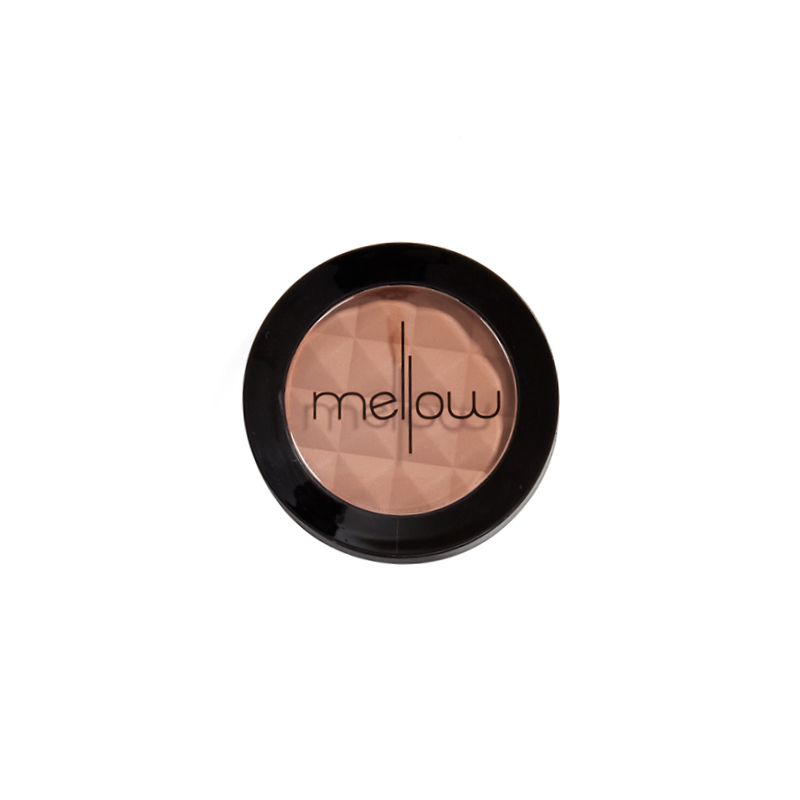 Add some colour to those cheeks! We're currently obsessing over the Bronze mellow powder blush, easy to apply and adds a more natural looking pop of colour to your cheeks.
RRP $17.00
Available online at www.mellowcosmetics.com
Sukin

Certified Organic Rose Hip Oil
Rose Hip Oil is an absolute must if you want to give your skin the nutrients it needs to stay radiant and healthy. Rose Hip Oil smooths and soothes skin perfectly and absorbs instantly, allowing your skin to still breathe as it gets to work. Rose Hip Oil can either be used on its own or with a facial moisturiser or night cream, and best to apply just before bed.
RRP $24.50
Available at Farmers, selected pharmacies, health and organic stores.
Dermalogica

Love It Lips Climate Control Lip Treatment
The Dermalogica Climate Control Lip Treatment is something we definitely won't leave the house without! Perfect for all year round, this wonder of a lip balm soothes dry and damaged lips. Whether you're in sun or snow, your lips will be able to battle any temperature with the protection of Dermalogica's Climate Control Lip Treatment.
RRP $17.00
Available in leading department stores and selected pharmacies.
visit: www.dermalogica.co.nz
Mellow Cosmetics Matte Liquid Lip Paint 
Lipstick is a girl's best friend! Well, that's what we thought this until we were introduced to Mellow Cosmetics Liquid Lip Paint. Available in 10 different shades, the Liquid Lip Paint will give your lips a velvety matte look, without drying. Perfect for any occasion and with the whole range of Mellow Cosmetics being 100% Vegan and Cruelty free, why wouldn't you show it off!
RRP $20.00
Available from www.mellowcosmetics.com